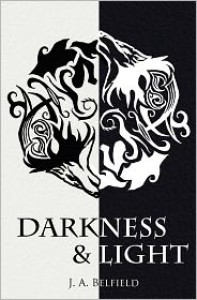 I had the awesome pleasure of getting my hands on a copy of this little beauty even before it was released. ::snicker:: Yeah, I've got connections. :) This book was a pleasure to read from cover to cover, the smooth as silk writing style, a diverse cast of characters with distinct voices and a great story that carried my interest until THE END.
J. A. Belfield did a great job with Jem. She begins as a housewife, mostly resigned to her life married to the ultimate aresehole. Once dreamy Sean comes into the picture, I really felt her mental struggle between what society and duty told her was right, and what her heart knew was right.
And Sean ::sigh:: yeah, he's yummy enough I could eat him up with a spoon and lick it clean afterward. All three of the Holloway men were sexy in their own way. I'll be eagerly awaiting the next book about the Holloway Pack.